Welcome to

Pet Nutrition Doctor

Focus on Nutrition
Dr. Evelyn's focus on nutrition is based on the understanding that food is information. This information determines the body's response. Food can act as poison, causing damage and weakness to a system; or it can act as medicine, supporting, strengthening and healing a system. Just as one man's trash is another man's treasure; a particular food or herb may help one pet to heal and may cause another pet to become ill. Just as each owner is different, each pet and his or her needs are different. And these needs change over time. So should the food.

Her goal is to teach pet owners and care givers that health begins in the gut.
Her goal is to teach pet owners and care givers that health begins in the gut. The gut, or digestive system, houses most of the body's immune system, the majority of the bacteria that call our bodies home and contain 99% of the DNA in our bodies and control most of our hormones. The bacteria in the gut produce hormones and other by-products essential for life as well as those that affect behavior, mood and energy. How we choose to feed these organs and the associated friendly, and not so friendly bacteria, affects every aspect of health and well-being.
"Let food be thy medicine and medicine be thy food" Hippocrates

Notice: Undefined index: content in /home/petnutri/public_html/wp-content/plugins/kreme-plugin/inc/shortcode/contents/loop-items/loop-item-welcome.php on line 12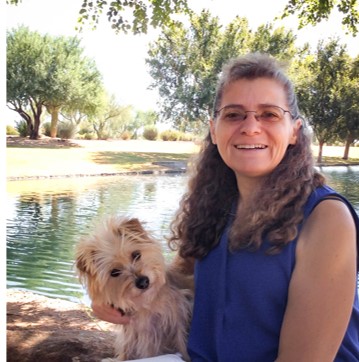 Evelyn Kass DVM, is a small animal veterinarian with over 30 years experience in all aspects of traditional veterinary medicine including general practice in preventive care, emergency medicine and shelter medicine as well as practice ownership and management in corporate veterinary medicine. She has found her passion and true love in holistic, integrative medicine, using the best that western medicine has to offer with a holistic viewpoint and incorporating nutrition, herbs and lifestyle.
She has been featured in Reader's Digest and Chewy.com and has been a guest on Your Vital Pet and Holistic Actions for Animals. Dr. Evelyn is an expert contributor on Dream Dog CBD and on the advisory boards of Animal Essentials and Ion*Biome.
She offers holistic and nutritional consulting to pet owners and courses to teach pet owners how to help their pets heal using food and nutritional supplements.
Stay connected and subscribe to her newsletter here: CLICK TO SUBSCRIBE